Article – RubberStampMadness
They talk about me!
I was extremely pleased that the greeting cards I create to sell were noticed by the wonderful team at RubberStampMadness. As a result, a nice article was published recently in their holiday magazine (Issue 214 – Holidays 2021) to promote it.
Many thanks to Roberta Sperling who initiated this project, and to Karen Sweeny-Justice who wrote the article very nicely.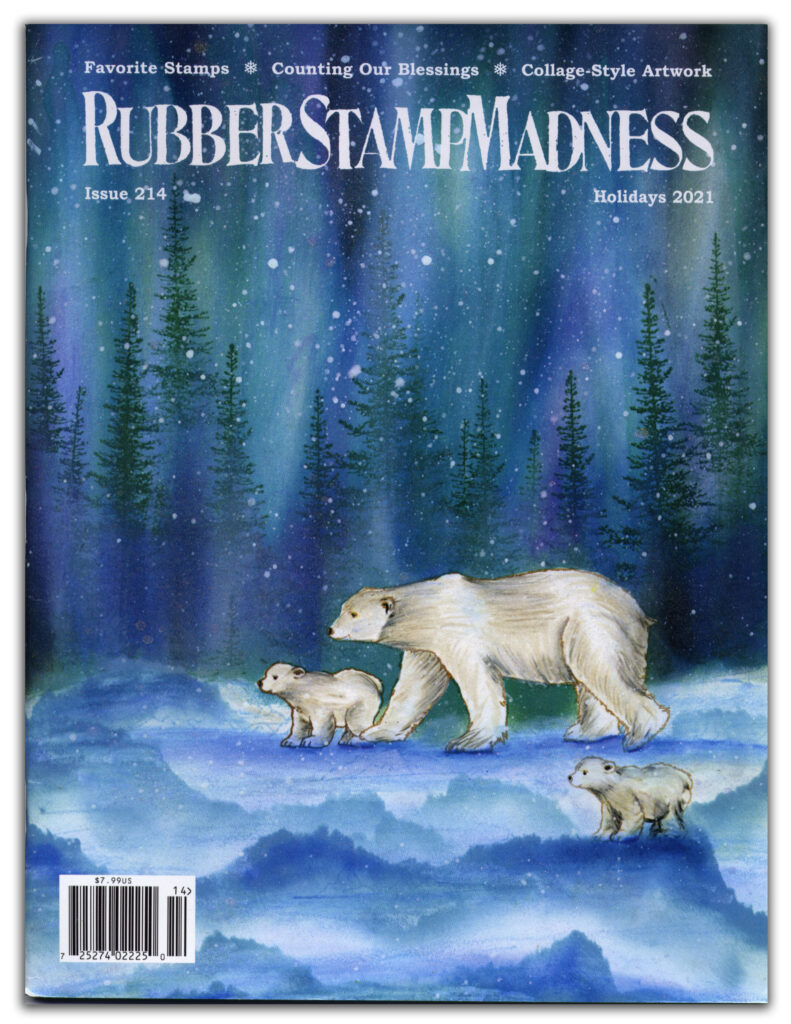 On parle de moi!
J'ai eu l'immense plaisir que les cartes de souhait que je crée pour vendre soient remarquées par la formidable équipe du RubberStampMadness. Résultat, un bel article est paru récemment, dans leur magazine des fêtes (Issue 214 – Holidays 2021) pour en faire la promotion.
Merci à Roberta Sperling qui a initié ce projet, et à Karen Sweeny-Justice qui a très bien écrit l'article.